Frequently Asked Questions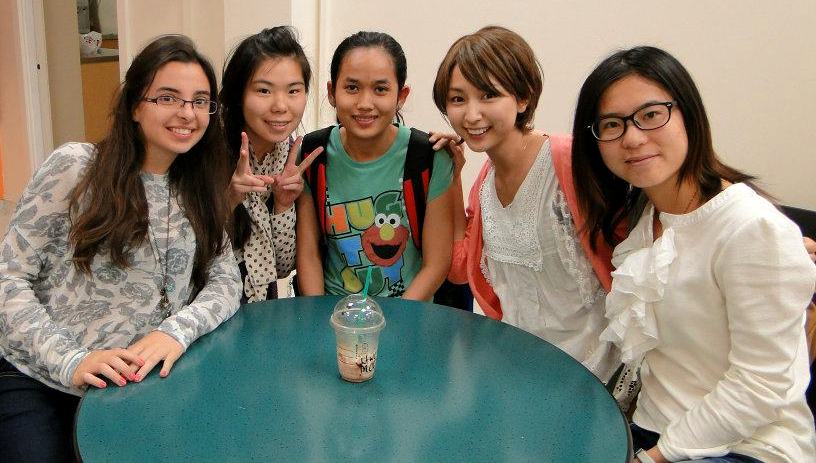 1. Where is WIE?

Our campus is located in the city heart of Hamilton. WIE's location is convenient, attractive and close to everything Hamilton has to offer. Cafes, shopping, cinemas, gardens, theatres, restaurants, libraries, transport, river walks and the Hamilton lake are all only minutes away.
We are across the road from the Hamilton Transport Centre, making it easy for students to get to and from school.

Please see About Hamilton for more information or visit the Hamilton City website. For activities and attractions in Hamilton, see the Tourism Waikato website.

2. What course should I enrol on?

With courses for both adults and juniors, WIE has a wide range of programmes to suit every individual.
The course that is best for you will depend on your reason for study.
For example, if you are here for a short time and want to improve your English for everyday use, work or travel then our General English course would be best for you.
If you plan to study at a University or Polytechnic in New Zealand, you will need to pass the IELTS requirements to gain entry. Our IELTS Preparation course can help you do that.
Want to study at High School? Our High School Preparation course will prepare you for success in a New Zealand high school and help raise your level of English to that required.
WIE offers many other courses, for a full list please see Courses & Fees.




3. Should I study part time or full time?

If your plan is to study for less than 3 months, you can choose to study either full-time or part-time.
If you plan to study for 3 months or more, you will need to study full-time to get a student visa.
Full time hours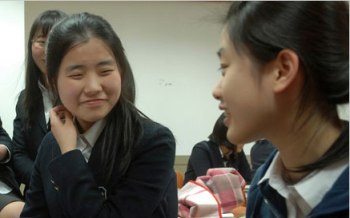 9am - 3pm, Monday to Friday (25 hours per week)

Part-time hours
Morning: 9am - 12pm, Monday to Friday (15 hours per week)
Afternoon: 1pm - 3pm, Monday to Friday (10 hours per week)
Evening: 6pm - 8pm, Tuesday & Wednesday (4 hours per week)

4. How much will the course cost?

To view our current fees list, please visit Courses & Fees.
If you would like a quotation, you can fill out our online application form and our team will send you a Letter of Offer & Tax Invoice with the total fees payable.

. Do I need to get Insurance or Accommodation?
Insurance

All international students are required to have comprehensive insurance that covers the period of their visa. You can arrange this yourself, or we can organise it for you.

Our preferred provider is Southern Cross Insurance which provides insurance cover for medical expenses, disrupted travel cover, loss of deposits, personal liability, search & rescue, and kidnap & ransom.
Accommodation
WIE are happy to organise homestay accommodation for all international students.
f you are under 18 years old you are required to live in a WIE-approved homestay or with a caregiver who is approved by your parents.
For more information on Homestay and other types of accommodation please see Accommodation.
6
. What visa should I apply for?
The type of visa you can apply for will depend on your length of study. For information see
Visa Information for International Students
or visit the Immigration New Zealand website.

. What is the visa process?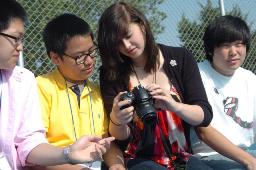 For information on the visa process see
Visa Information for International Students
. Am I from a visa free country?
Please view the list at
visa free countries
to see if your country of nationality is listed.
If it is not listed, you will need to apply for a visa to come to New Zealand.
9
. Can I work while I study in New Zealand?
If you want to work while you study, you will need to have a visa that allows you to work. T
here are several options:
Student Visa: Allows the holder to work up to 20 hours per week, provided you meet the following conditions:
You must be enrolled on a full-time IELTS Preparation course lasting at least 6 months.

You have an IELTS overall band score of 5.0 or above
Working Holiday Visa: Allows the holder to work and study during the period of their visa. Suitable for applicants aged 18 – 30 years old. For eligibility requirements and available schemes visit Immigration New Zealand's
website
. You would need to apply for a working holiday visa BEFORE you travel to New Zealand. WIE has special discounts for Working Holiday Visa holders, please ask us!
Work Visa: The holder may study up to three months for full-time study, or longer for part-time study. Please visit the Immigration New Zealand website to see if you qualify for a temporary work visa.
For a list of work opportunities in New Zealand, visit: http://www.immigration.govt.nz/migrant/stream/work/workingholiday/workopportunities/
10
. When must I pay my course fees?
If you are from a a
visa free country
and you are studying for less than 3 months, we recommend you pay your fees:
at least four weeks before your course start date if you require WIE to arrange hoemstay accommodation

at least two weeks before your course if you do not require homestay.
If you are applying for a student visa, you will need to pay your fees in FULL before you can get the visa.
If you are not from a visa free country, we highly recommend you DO NOT pay your fees UNTIL your visa has been APPROVED IN PRINCIPLE. This will protect you in case your visa is not approved. Once your visa is APPROVED IN PRINCIPLE you will need to pay your fees in FULL to get your visa.
Students are not likely to get a visa if they do not have enough money to live in New Zealand (approximately NZ $1250 per month, less pre-paid accommodation costs). For a list of requirements please see Immigration New Zealand's website.

11. When can I start my course?

You can start any Monday of our school year (not including Public Holidays).

Our courses run 47 weeks of the year and are split into four Blocks of approximately 12 weeks (Block 1 has only 11 weeks). There is 1 weeks holiday between each block and at the end of the year there is 2 weeks holiday during Christmas/New Year's.
If you are applying for a student visa we recommend applying to start your course at least 3 months in advance, as it can take time for Immigration to process your visa application.
See our 2013 and 2014 Academic calendars.


12. How do you know what class to put me in?

When you start your course you will sit a placement test, that assess your writing, listening, grammar and speaking. Your test results will tell us your English level and we can place you in the appropriate class. If you find your class too hard or too easy, you can talk to our Director of Studies about changing levels.

13. Is the qualification for your course recognised?

WIE is registered as a private training establishment and accredited by the New Zealand Qualifications Authority under the provisions of the Education Act 1989 and its subsequent amendments.
For more information, please see NZQA's website.

If you complete your course successfully, WIE will give you a farewell and you will be awarded with an Achievement Certificate from our school. Your certificate will have the learning outcomes on the back.