Studying and living in New Zealand for Arabic Students
The Guide in Arabic

This Guide aims to help better prepare you for life and study in New Zealand. It should help answer any questions you may have before you leave, when you arrive or after you have been in New Zealand a while.
Each year many students come to study and live in New Zealand. Living and studying in a new country away from friends and family can be exciting and scary at the same time. There will be lots for you to learn!

This Guide contains lots of useful and practical information for day to day living in New Zealand. It also contains information that you may find helpful if you encounter a problem or difficulty. When reading through this Guide, you could be forgiven for thinking international student life in New Zealand is fraught with problems and difficulties! Please remember that most students enjoy their stay in New Zealand and encounter few problems, and go home with memories they will cherish for a lifetime. However, if you do come across any difficulties it is not always easy to know how to deal with them or what support is available, and that is where this Guide aims to help.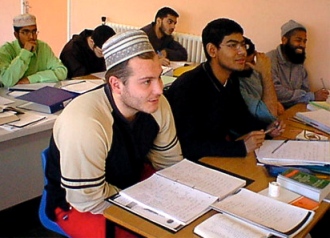 We hope you have a fantastic time living and studying in New Zealand.
The Arabic Translated version has been produced to assist Arabic students with their lives and study in New Zealand.

"This guide will also play an important role in helping students settle in to life in New Zealand. It advises students of some of the challenges they may face as international students, and outlines avenues for accessing support to assist in dealing with them." Education Minister.

The guide was produced in consultation with a wide range of agencies, non-government organisations, providers and current and former Arabic international students.

Preparing students for study and life in New Zealand (Arabic translations), You can Download now:

The Guide for Study and Living in New Zealand in Arabic
There is a another guide was originally published for students traveling to New Zealand on the King Abdullah Scholarship Program we are sure that all students from the Middle East will find this information useful. Topics covered include arriving cultural differences, accommodation options, recreational activities and study support services.
You can access a PDF of the guide Saudi Students Brochure