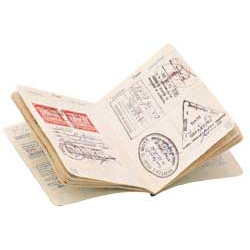 All International Students need apply for a student visa to study in New Zealand before departing from their home country. This includes International Students who may be eligible for domestic tuition fees. For those students planning to study in New Zealand for a duration of less than three months need to apply for a visitors visa instead of a student visa. If you do not have the appropriate visa on arrival you may be denied entry into New Zealand.
New Zealand Student Visa Application
Once you have paid your tuition fees, you should apply for a New Zealand Student Visa. Below is a guide to obtaining your visa. You can also visit the New Zealand Immigration Service web site. When submitting your Student Visa application to the nearest office of the New Zealand Immigration Service ( find out where to lodge your application) you will need to provide the following:
Find out if you are come from Visa Free Countries

Completed Application to Study in New Zealand form. Also available is the Student Visa/Permit Guide (INZ 1013) PDF, which will assist you in applying. If you cannot print the form and guide, they are available from your nearest Immigration New Zealand branch.

Guarantee of accommodation. This is a letter stating that accommodation is available to you while you are in Hamilton. This letter may be from a relative who lives in Hamilton, or your home stay family or the Waikato Institute of Education International Office confirming you have a place at .Waikato Institute of Education

Evidence of sufficient funds. You must supply evidence that you or a sponsor (usually a family member) have at least $10,000 per year to support you while you are living in New Zealand. You should provide either your personal bank statement, passbook or travellers cheques, or the Financial Undertaking of Student form completed by your sponsor.

Evidence of onward travel arrangements. You must have a ticket to leave New Zealand or provide evidence that you have extra funds available to pay for such a ticket.

Your Waikato Institute of Education Offer of Place .
For student who is not from Visa Free Countries, you need check if you are "Positive Profile" student before applying for student visa. For more information, please visit local Licensed New Zealand Immigration Adviser website: Asky International Ltd