General Notes:
English Course: All classes are from Monday to Friday. When Monday is a public holiday, courses start on the Tuesday.
Timetable: Morning classes are from 9am - 12pm. Afternoon classes are from 1pm - 3pm. Evening classes are from 6pm - 8pm.
Minimum age: The minimum age to enrol is 14.
Class size: The average class size is 8 students, with a maximum of 15.
Start Date: Every Monday (Except public and school holidays)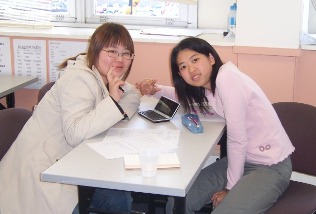 Textbook: Students are required to buy one course book per term and should allow $60 to $120 per term for materials.

Block: We have four blocks each year at WIE. Each block is approximately 12 weeks and starts January, March and June and September.

To view block dates please see our 2013 Calendar and 2014 Calendar.



Public Holidays & Christmas Holidays: Please note that the school will be closed on public holidays throughout the year. In the case of a public holiday being on a Monday the lessons will start the following day on a Tuesday. There is no compensation given.