General Notes:
English Course: Monday to Friday. When Monday is a public holiday, courses start on the following Tuesday.
Timetable: the class contact time is 7-8 hours per week for a 8 hour course, 23 hours for a 25 hour course,
Minimum age: The minimum age is 14.
Class size: The maximum number of students in each class is 15.
Commencement Date: Every Monday (Except public holidays)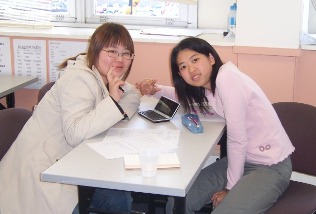 Study materials: Students are required to buy one course book per term and should allow 50 to 70 per term for materials.
Block: We have four blocks a year at Waikato Institute of Education. Each block is approximately 12 weeks and start January, March and June and September.

Block Dates 2013
Block One: 7 January – 22 March

Block Two: 2 April – 21 June

Block Three: 1 July – 20 September

Block Four: 30 September – 20 December
for more information, please refer Academic Calendar . However, you can start course in every Monday though year,
Public Holidays & Christmas Holidays: Please note that the school will remain closed during public holidays throughout the year. In the case of a public holiday being on a Monday the lessons will start the following day on a Tuesday.