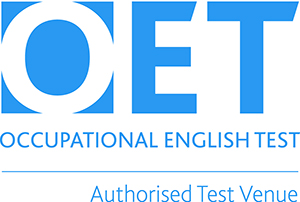 Registration is open for the Occupational English Test (OET) at Waikato Institute of Education. To register, or for more information visit occupationalenglishtest.org
FREE OET Seminar for examinees registered for the most recent and the next OET Test in Waikato Institute of Education (WIE). For more information visit FREE OET Seminar

OET have many test venues around the world but not every centre offers the test ten times a year. The best way to see if testing is available at your preferred venue is to start the application process.

More information about Occupational English Test center, please visit the official website at www.occupationalenglishtest.org/Display.aspx?tabid=2537