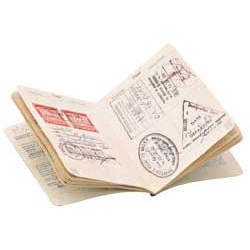 If you are from a visa-free country you do not need a visa to come to New Zealand. Once you are here our staff can help you apply for a student visa, if you plan to study for more than 3 months.
If you are not from a visa-free country, check first if you are a Positive Profile student before you apply for a visa.
Visitor Visa: Allows the holder to study full-time or part-time for less than 3 months. You cannot work on a visitor visa.
Student Visa: Allows the holder to study full-time for 3 months or more. Student visa-holders are allowed to work up to 20 hours per week while studying if you meet the following conditions:
· You must be enrolled on a full-time English course lasting at least 6 months.
· You have an IELTS overall score of 5.0 or higher
Working Holiday Visa: Allows the holder to work and study during the period of their visa. Available for students aged 18 – 30 years old. For eligibility requirements and available schemes visit Immigration New Zealand's website. You would need to apply for a working holiday visa BEFORE you come to New Zealand.
Work Visa: The holder may study up to three months for full-time study, or longer for part-time study. Please visit the Immigration New Zealand website to see if you qualify for a temporary work visa.

Student Visa Process:
1. Student applies for an English language course at WIE
2. WIE sends the student a Letter of Offer and Tax Invoice.
3. Student applies for their student visa, attaching the two documents to support the application.
4. Once the visa is APPROVED IN PRINCIPLE, the student then must pay the course fees in FULL.
5. When WIE have received the full payment for the student's course fees we send Immigration New Zealand a signed and sealed Offer of a Place letter.
6. Immigration then completes the process and the student receives their passport with the visa.
For more information on the visa process please visit Immigration NZ's website.
If the visa application is not approved, Immigration will send you a letter explaining why your application was declined. If you have already paid your course fees, you will be entitled to a refund. See our Withdrawal and Refund policy.

As WIE does not directly work for Immigration New Zealand, we are not able to help you with your visa application.
If you need immigration advice or help with applying for your visa, we recommend contacting a local immigration agent. For a list of agents near you, please contact us.