Satellite TV for International Students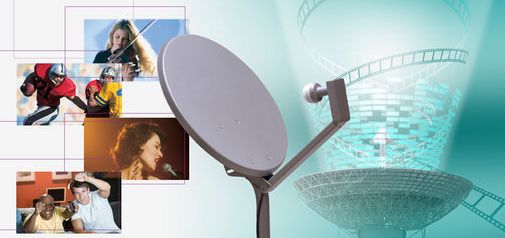 We are the only English school in

Hamilton to provide Satellite TV for students with around 60 channels from around the world including Asian, Middle East,

European

, etc..



New Zealand channels

TV 1,TV2 .TV3 ,C4,Maori TV, Te Reo , TV6, TV7 Stratos , Cue TV, Parliament TV TV3+1 , and TV1 regional channels. There is also a selection of popular radio channels to compliment the television line up.

Asian TV on D2
NHK World Japan, Thai Global Network, CGN Korea, Dhamma Media Channel,

Arab channels:
Aghapy TV, CTV Egypt, Al-Iraqiya TV, Salaam TV, Al Forat TV, Abu Dhabi TV, Oman TV, Press TV from Iran.

European Channels
Telepace from Italy, ERT world from Greece, BVN TV from the Netherlands, Telepadre Pio from Italy .TVR International from Romania, DunaTV from Hungary and Russia Today in English, Kurdistan TV ,Kurd sat.

Religious TV on D2
3ABN, TBNAsia Pacific, JCTV, God TV, The Church Channel, Daystar TV, The Inspiration Network, Hope Channel, EWTN,Supreme Master TV, Apostolic Oneness Network.
| | | | | |
| --- | --- | --- | --- | --- |
| No. | | Channel | Country | Language |
| 1 | | TVNZ TV1 | New Zealand | English |
| 2 | | TVNZ TV2 | New Zealand | English |
| 3 | | TV3 | New Zealand | English |
| 4 | | C4 | New Zealand | English |
| 5 | | Prime | New Zealand | English |
| 6 | | TVNZ 6 | New Zealand | English |
| 7 | | TVNZ 7 | New Zealand | English |
| 8 | | Stratos | New Zealand | Primarily English |
| 9 | | CUE TV | New Zealand | English |
| 10 | | Maori TV | New Zealand | Maori & English |
| 11 | | Parliament TV | New Zealand | English |
| 12 | | TE REO | New Zealand | Maori |
| 13 | | TV3 Plus1 | New Zealand | English |
| 14 | | SBS ONE | Australia | English & Other |
| 15 | | SBS TWO | | English & Other |
| 16 | | SBS 3 | | English |
| 17 | | SBS 4 | | English |
| 18 | | TV Ch | | English |
| 19 | | TV One | | English |
| 20 | | TV One | | English |
| 21 | | Russia Today | Russian | English |
| 22 | | Press TV | Iran | English |
| 23 | | NHK World | Japan | English |
| 24 | | Abu Dhabi TV | | Arabic |
| 25 | | Oman TV | Oman | Arabic |
| 26 | | Al Iraqiya | | Arabic |
| 27 | | Al Hayat | | Arabic |
| 28 | | Al Forat | | Arabic |
| 29 | | AI Anwar | | Arabic |
| 30 | | Kurdsat | | Kurdish |
| 31 | | Kurdistan TV | | Kurdish |
| 32 | | TRT | Turkey | Turkish |
| 33 | | Turk Plus | Turkey | Turkish |
| 34 | | GTV | | Indian |
| 35 | | Thai Global Network | Thailand | Thai |
| 36 | | CGN | Korean | Korean |
| 37 | | SCTV | | English |
| 38 | | ERT | Greek | Greek |
| 39 | | TVR International | Romanian | Romanian |
| 40 | | Duna, Hungary | Hungarian | Hungarian |
| 41 | | BVN, Netherlands | Netherlands | Dutch |
| 42 | | AGPV | | Coptic |
| 43 | | CTV | Egypt | Egypt |
| 44 | | PACSQ | | Italia |
| 45 | | PPIQ | | Italia |
| 46 | | Hope TV | | English Religious |
| 47 | | Trinity | | English Religious |
| 48 | | JCTV | | English Religious |
| 49 | | Church TV | | English Religious |
| 50 | | Smile of a Child | | English Religious |
| 51 | | GOD TV | | English Religious |
| 52 | | Daystar | | English Religious |
| 53 | | Inspiration | | English Religious |
| 54 | | 3ABN | | English Religious |
| 55 | | AON | | English Religious |
| 56 | | EWTN | | Catholic |
| 57 | | Supreme Master TV | | English and others |
| 58 | | DMC | Thailand | Thai |