English Courses Pathway to New Zealand Jobs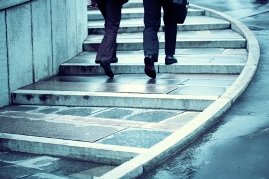 The General English or Practical English for Work programmes are designed for learners who intend to travel, live and work in New Zealand.
Therefore, learners who have enrolled for or have completed either one of these programmes are better equipped to live and work in an English-speaking environment such as New Zealand. The skills learned in these courses will help learners to look for a job. Some of the industries that they can work for are retail, manufacturing, horticulture and hospitality. For more information on these industries and to look for jobs on the internet, please follow the following links.
Industry Links:
Manufacturing Industry: http://www.competenz.org.nz/
Retail Industry: http://www.rwr.co.nz/hot-jobs/
Hospitality Industry: http://www.hsi.co.nz/
Horticulture Industry: http://www.hortnz.co.nz/Overview/Seasonal-Work/Introduction.htm