Aims of the course: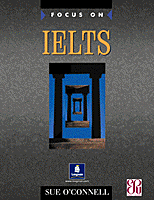 Learning Outcomes:
SPEAKING: give a presentation; participate in an interview; participate in a group discussion; carry out goods and services transactions; report information, events and activities.




LISTENING: listen critically; listen for a more detailed understanding of text; extract key points from an oral account; interpret context in conversation.




READING: read critically; read intensively; demonstrate more advanced dictionary skills; demonstrate speed reading skills.




WRITING: write an essay; write a summary of a text; reconstruct a text from written notes; write formal letters; edit and correct own written texts.
Monday

Tuesday

Wednesday

Thursday

Friday

9-10.20 am

Listening and Speaking

MORNING BREAK – 20 minutes

10.40-12

Reading and Writing

LUNCH BREAK

1-3 pm

IELTS Topic

IELTS Topic

IELTS Topic

IELTS Topic

Mock Test

3-4 pm

EXTRA FREE HOUR IELTS TUTORIAL TIME