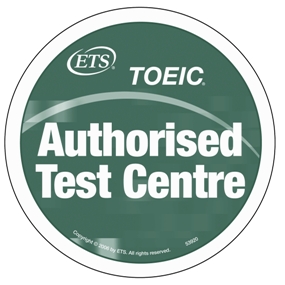 Waikato Institute of Education is a registered TOEIC Test Centre. TOEIC stands for Test of English for International Communication and is the most popular test for Business English in the world.
TOEIC is a globally recognized test that measures English language ability for professional purposes in reading, writing, listening and speaking. This test is for intermediate and advanced level learners of English who wish to be proficient in business English before they enter the professional arena. Employers worldwide, particularly in Asia and increasingly in Europe, use this test to assess English language for the workplace.

For a chance to improve your English language skills before the test, WIE provides group preparation courses and private lessons for TOEIC preparation. For more details visit TOEIC Preparation Course.
The Waikato Institute of Education (WIE) is the only Authorised training and testing centre for TOEIC in Hamilton, New Zealand.
We are a Public Testing centre meaning you do not have to be a student at WIE to sit the test.
View upcoming Test Dates here.
Candidates are required to be at WIE no later than 1.15pm on the test day, to complete the pre-test procedure. The test will start at 1.30pm and finish at 4.00pm.

What do I bring?
- Your passport
- 1 x passport-size photo (to be printed on your certificate)
All other equipment including paper and pencils will be provided.
Students must register at least two weeks prior to the test date requested.