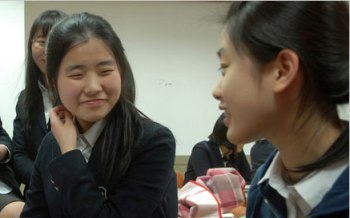 The Office English course is the advanced course we offer as part of our General English programme. The focus is on practical introduction to the vocabulary, expressions and language of English spoken at businesses and by office professionals. This course is only available part time in the evenings.
WIE's High School Preparation course aims to raise the level of the students' standard of English to that required for success in a New Zealand High School, prepare students for study in a New Zealand High School, assist students to communicate more effectively in a variety of settings, and assist students to adapt to the expectations and culture of NZ High Schools and the NZ curriculum. We mainly focus on helping students improve their English in various subjects so that they can meet NZ High School requirement as well as adapt to the future study at local high school.
The WIE Holiday Programme is designed to provide tourists and students on summer or winter vacation to experience life in New Zealand and learn English. The programmes would be a combination of English classes and tours or visits to places of interest in New Zealand. A programme can be organised for an individual or groups.

2 Q: Should I study part time or full time?

2 A: If you intend to study full time or part time for less than or equal to 12 weeks, you need to apply for a visitor visa. However, if you want to study full time for more than 12 weeks, you would need to apply for a student visa.
Our full time courses are from Monday to Thursday, 0900 – 1500 and Fridays from 0900 -1200, for a total of 25 hours per week.
Our part-time morning courses are from Monday to Friday 0900 – 1200, for a total of 15 hours per week.
Our part-time afternoon courses are from Monday to Thursday 1300 – 1500, and the part-time evening courses are from Monday to Wednesday 1800 – 2030, each for a total of 8 hours per week.

3 Q: How much for the cost of this course?

3 A: The following is an example of WIE fee list, which may give you some idea about the cost of living in New Zealand. (Fees are quoted in New Zealand Dollars)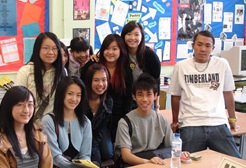 4 Q: Do I need to get Travel Insurance or Accommodation?

4 A: *Accommodation
WIE are happy to organise homestay accommodation for all international students. This will take away the stress of finding accommodation themselves in a strange and new country. Students need to pay WIE two weeks rent and two weeks bond in advance, which will be paid to the homestay family. After the two weeks, students must pay $200.00 per week to their home stay family (this will cover 3 meals per day and their own bedroom) and remain in a homestay for a minimum of 4 weeks. There is a one week break during each term. We do not charge students tuition fees during the break week, but students would still have to pay homestay fee.
+Insurance
All international students are required to purchase insurance, which WIE are happy to organise for students. Our preferred provider is Southern Cross Insurance which provides insurance cover for medical expenses, disrupted travel cover, loss of deposits, personal liability, search & rescue, and kidnap & ransom. StudentMax covers property, but StudentEssentials does not cover property automatically. You need to specify items that you want cover for. Cover limits apply for both StudentMax and StudentEssentials. Please visit their website, www.scti.co.nz, for more information.

5 Q: What visa should I apply for?

5 A: Visitor Visa: Allows the holder to study a part time or full time short course for less than 12 weeks. Sometimes, visitor permit holders may apply for a seasonal Work Permit in New Zealand. This allows people to work on Agriculture/ Horticultural farms during certain seasons when there is a shortage of labour.

Student Visa: Allows the holder to study a minimum of 12 weeks or more full time and student visa holders are able to work up to 20 hrs per week if they have an IELTS score of 5.0 or more and are enrolled on an IELTS course for more than 6 months.
For more information about the visa process please click on the Immigration New Zealand Service's website: http://www.immigration.govt.nz/migrant/stream/study/canistudyinnewzealand/
6 Q: What is the visa process?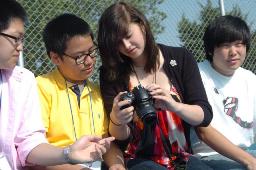 6 A Here is an example of the student visa process:
Student applies for an English language course at WIE

WIE sends the student a Copy of WIE Letter of Offer and Tax Invoice.

The student then must apply for their visa. Attaching the two documents to support the application.

Once the visa is APPROVED IN PRINCIPLE, then the student must pay the course fees in FULL.

When WIE have received the full payment for the student's course fees, we will send Immigration New Zealand a signed and sealed Offer of a Place Letter.

Immigration then completes the process and the student will receive their visa.

If the visa is not approved, Immigration New Zealand will send a Letter to the student explaining why they were declined.
The student visa application process requires complete information in order for Immigration New Zealand to accept the application (for full details refer to their website: Student visa checklist
As we do not directly work with Immigration New Zealand, we are unable to help you with your visa application. You will need to contact Immigration New Zealand for information.
7 Q: Am I from a visa free country?

7 A: Please click on the Immigration New Zealand link to see if your country is a visa free country:Visa-free Countries
If you are from one of these countries, WIE highly recommends that you come to New Zealand for 3 months and then we will help you to apply for a student permit once you arrive. Please be aware that we cannot guarantee that your visa application will be approved once you are in New Zealand. However, we will do our best to help you.
8 Q: What if I am not from a visa free country?
8 A: To obtain a visa to enter New Zealand, you would need to prove to the Immigration New Zealand Service that you are genuinely interested to study in New Zealand. Some of the factors that would determine this are:
· Good academic history

· Verifiable evidence of funds to meet the educational and living expenses,

· Regular source and sufficient income of financial guarantors,

· Intended course relevant to applicant's educational background/work experience and/or career path

· Clear Health and Character requirements, if required.
Applicants who meet most or all of the above mentioned factors are more than likely to be considered as genuine students. However, these are not the only factors that will be taken into consideration. Please be aware that some countries would have more requirements than others. For more information, please go to Immigration New Zealand's website:
http://www.immigration.govt.nz/migrant/stream/study/canistudyinnewzealand/whatisrequired/

8 Q: Can I work while I study in New Zealand?

8 A: Working is not an option on either a student or visitor visa. Students will not be granted a visa if they mention that they are interested in working while they are here in New Zealand.
Please click on this Immigration New Zealand website for more information: Working while studying

WIE are unable to help support anyone wishing to apply for a working holiday visa, as we are a private language institute.
Work Visa: The holder may study part time in their own personal time after they finish their days work i.e. evenings. Please click on the Immigration New Zealand website to see if you qualify to work while studying in New Zealand: Working while studying

Please click on the Immigration New Zealand website to see if you qualify for a working holiday scheme: A working holiday in New Zealand

9 Q: When can I pay for the course?

9 A: WIE HIGHLY recommends that you DO NOT pay any money to WIE for your course UNTIL your visa has been APPROVED IN PRINCIPLE. This will protect you in case your visa is not approved as WIE cannot guarantee that you will receive a FULL REFUND.
Students will probably not be approved a visa if they can not prove that they have enough money. Please refer to the Immigration New Zealand website to see the amount of money you will need to have to support your time in New Zealand: The requirements for a student visa or permit

10 Q: When Can I start my study?

10 A: Our courses are run 47 weeks of the year and are split up into 4 12 weeks blocks. There is a 1 week's holiday between each block, however at the end of each year we break for 4 weeks during the Christmas/New Year Holiday.
We take enrolment for students any Monday apart from public and term holidays.

11 Q: How do you know what class to put me in?

11 A: For each student that arrives to our school, we have a number of placement tests for the students to sit. Once they have completed these tests we mark them and then we are able to determine what class would suit each student.

The student has up to 1 hour to complete this test.

12 Q: Can you give me a Letter of Offer and Tax Invoice?

12 A: Once we have received your online application forms, we will process this information and will then send you a copy of WIE Letter of Offer and Tax Invoice. These two documents you will need to help support the visa application forms. If Immigration New Zealand has any inquiries about the course you have chosen, they can contact us directly. As a note, Immigration New Zealand do not accept visa applications if the students purpose is to come to New Zealand to work.
13 Q: Is the qualification for your course recognised?

13 A: Waikato Institute of Education is registered as a private training establishment and accredited by the New Zealand Qualifications Authority under the provisions of the Education Act 1989 and its subsequent amendments.
For more information, please click on the following link: http://www.nzqa.govt.nz/providers/details.do?providerId=181701001

If the student completes their course successfully, WIE give the students a farewell party and are awarded a certificate from our school. Each certificate will have the learning outcomes on the reverse side of the certificate.

14 Q: Where is WIE?

14 A: WIE is based in the heart of Hamilton's busy central business district. We are situated close to the central shopping, eateries and local banks and only a few minutes walking distance from Hamilton's local transport centre, making it easy for all learners to get to and from school.

Please click on the Hamilton City website for more information about our town, a city map etc: http://hamilton.co.nz/page/pageid/2145834693/About_Hamilton . Or you can click on WIE Google map for more information about Hamilton location