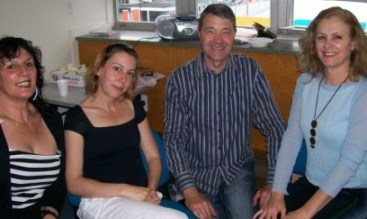 Fulltime: from 4 weeks, 25 hrs per week ( Student Visa: minimum 12 weeks ). Part time (8 Hours per week): All modules are self-contained and can be taken individually (12 weeks) or students can chose to combine modules to run for 24, 36 or 48 weeks.
Module 1: Living and Working in New Zealand
Module 1 is the first, self contained course of the Practical English for Work Programme. The course is well suited to equip learners with some basic language skills. These practical skills will be taught using topics based on living and working in New Zealand.
Learners are able to gain increased confidence with the language and practical understanding of subjects relating to common everyday situations. It will also provide you with a sound basis for the next stages of learning.
Module 2: Looking for Work (Part 1)
The next stage, Module 2, focuses on slightly more advanced ESOL language elements. The module is based on practical topics that are commonly faced when looking for work.
Learners will concentrate on vocabulary and sentence structure and time will be given in class to practice grammar and reading skills allowing learners to familiarize themselves with ESOL language elements.
By the end of the module, learners will be given the skills to the first stages of working in New Zealand.

Module 2 topics may include:
☆ Job Search Skills ☆ Writing a CV (Chronological) ☆ Preparing for an Interview ☆ Starting in a New Job ☆ Letter Writing (letter of request, letter giving information, and letter of resignation)
Module 3: Looking for Work (Part 2)
Continuing from Looking for Work (Part 1), Module 3 intensifies its language focus while looking at additional topics and tools for finding employment.
Learners extend their language skills to incorporate speaking and listening while retaining focus on reading and writing to help them to confidently use the acquired skills to find employment.
Module 4: Language for the Workplace
The last module of the programme focuses on language skills with additional language that is commonly found within the workplace.

This course is language based on practical topics relevant to communication in the workplace. More advanced aspects of grammar, vocabulary, sentence structure, common idioms and oral communication are covered in this module.